Asbestos removal in Surrey, London & the Home Counties
At Goodbye Asbestos, we provide affordable asbestos removal and collection services in Rochester, Surrey, London and further afield in the Home Counties. Specialising in asbestos sheds and garages, as well as general asbestos collection, we are fully licensed in the safe handling and disposal of asbestos.
The long-term health risks associated with asbestos dust are, these days, well known. In extreme cases, these can even be life-threatening. However, before the dangers became apparent, asbestos was commonly used in many garden sheds and garages, as well as in residential and commercial buildings across the country. Because asbestos is now known to be a carcinogenic substance, it requires careful containment, removal and disposal. It is vital this is carried out by trained experts.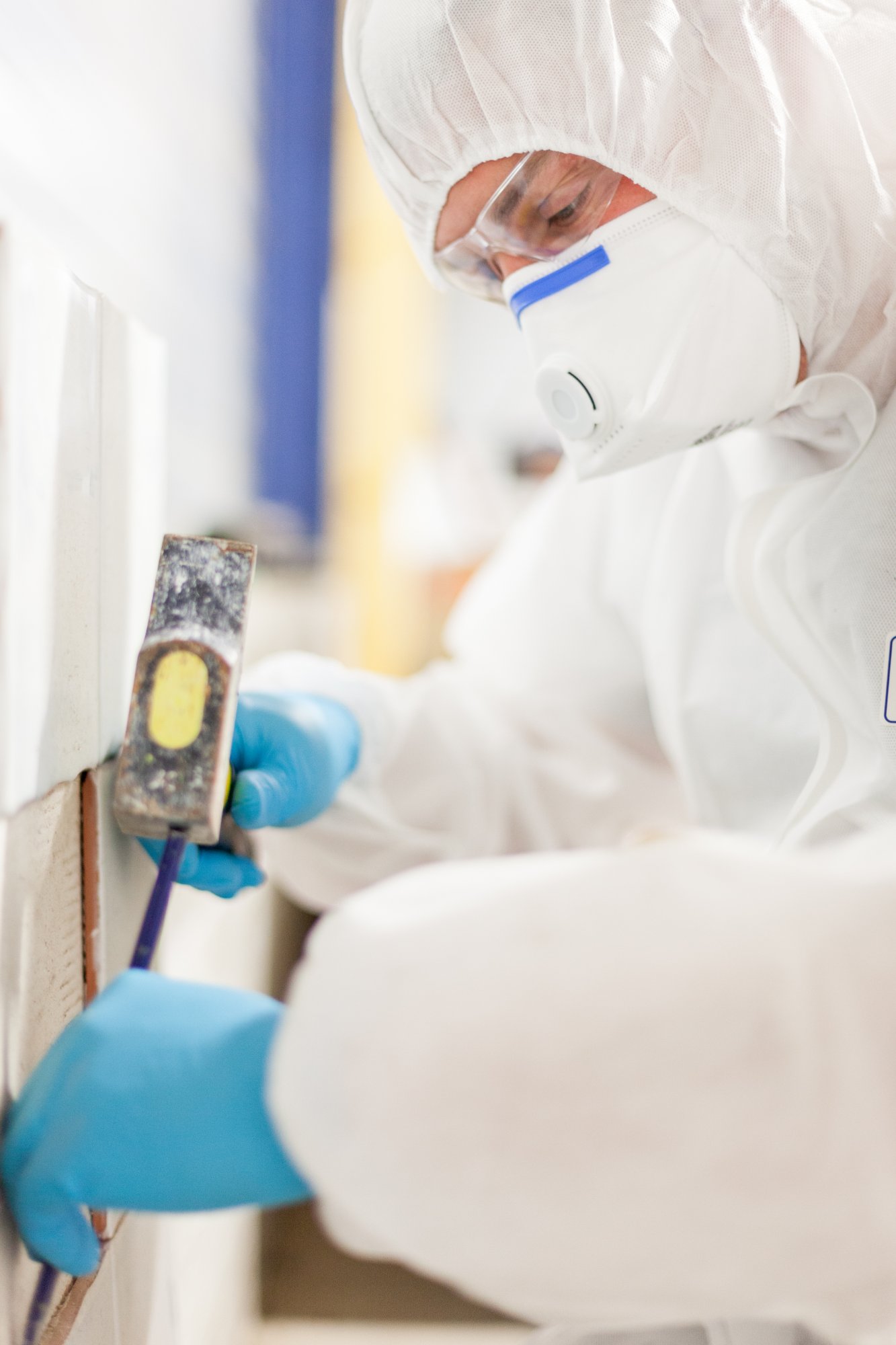 Professional, efficient service
We have been established since 1998 and, over the years, we've built up a considerable depth of knowledge on working with asbestos. Thanks to this extensive experience and the fact that we employ a highly qualified team, our asbestos removal and collection services are fast, safe and efficient. Furthermore, every client receives the same professional standard of care and reliable service, regardless of the size of the project, and we work hard to minimise any disruption to you.
Dismantling asbestos sheds and garages

Reroofing sheds and garages where appropriate

Collecting asbestos sheeting that has already been dismantled

Removing asbestos from outbuildings and barns

Taking asbestos from commercial premises and industrial estates

Clearing asbestos from demolition sites

Disposing of asbestos at authorised facilities
Case Studies
Goodbye Asbestos At Work
Licensed personnel and superb safety practices
Asbestos removal and collection is a highly skilled field, requiring special accreditation and painstaking safety practices. We are trained by a member of the UK Asbestos Training Association (UKATA) for the removal of asbestos and we always follow rigorous safe working systems. This includes carrying out a full asbestos audit and risk assessment before each job, and working with full protective asbestos suits and masks. We are also properly insured to work with asbestos.
Understandably, there are strict rules governing the disposal of asbestos, and it cannot be disposed of with regular waste materials. In line with legal requirements, we transport asbestos to approved facilities that are licensed to handle it, and provide official paperwork to each client certifying safe disposal.