Asbestos Shed & Garage Removal Services
If you're looking to replace an old shed roof that is made of asbestos, or have the whole shed taken down and removed, our fully licensed, expert team is here to help.
We undertake all types of asbestos shed removal, from small sheds in residential gardens to large outbuildings and barns.
Our experience also extends to removing asbestos from industrial estates, warehouses, factories and commercial demolition sites.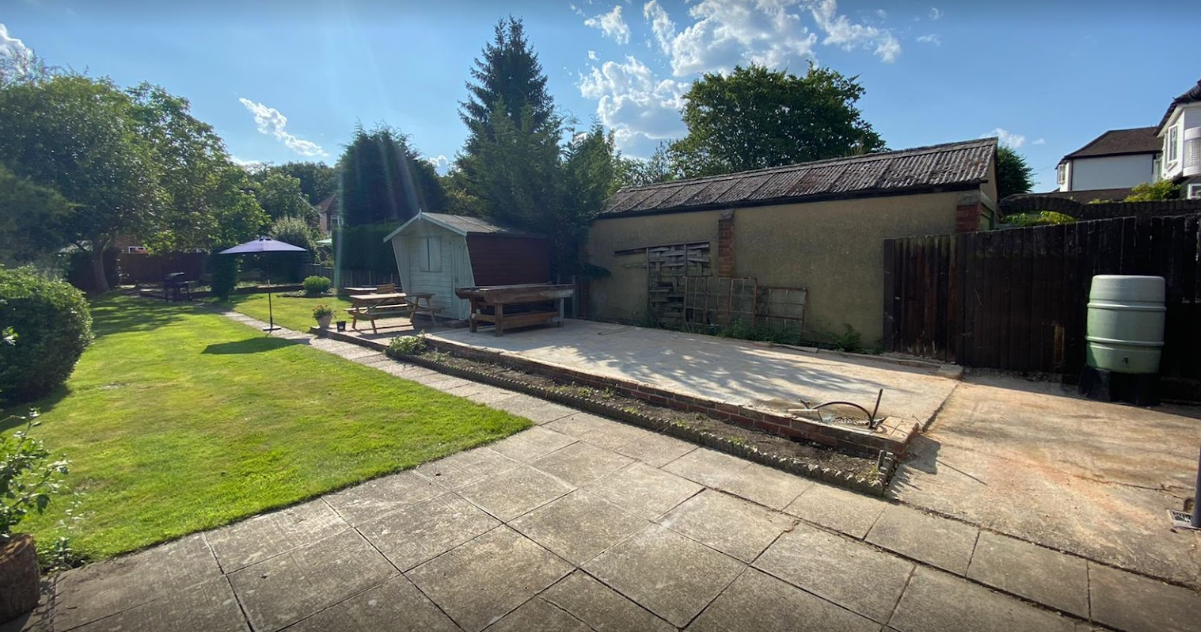 A comprehensive, all-in-one service
If you're keen to have an asbestos roof removed, but not lose the whole shed, we can help. We will take off the asbestos sheeting and replace it with long-lasting GRP Fibreglass Roofing—which comes with a 20-year guarantee. This is the ideal solution when the shed itself is otherwise in good condition and can offer many more years of safe, effective use.
Alternatively, we can dismantle and remove the whole shed. Having worked with asbestos sheds across Surrey and London since 1998, our team has the removal process down to a fine art, ensuring maximum efficiency and minimum disruption to you. As part of our asbestos shed removal service we will:
Ensure any electric supply to the shed is disconnected by a qualified electrician

Arrange for a qualified plumber to cut off any water supply to the shed

Safely take down the shed, removing all asbestos waste and other materials from the site

Remove any concrete shed base

Leave the space in a tidy, neat condition
If required, we can also clear and dispose of all rubbish and other materials from inside the shed.
Health and safety is paramount
When asbestos is broken up, if the proper care isn't taken, its microscopic fibres can get into the atmosphere, and this poses a serious risk to anyone in the area. It's therefore essential to remove the asbestos promptly, but in a thorough, careful manner. With this in mind, we take the same safety-conscious, thorough approach on every project, whether we are dismantling a backyard shed or removing asbestos from a large industrial building.
First, we carry out a detailed risk assessment and asbestos audit. This allows us to assess the situation and advise you on the best option for removal. Then, before starting the work, we meticulously water the shed down to prevent those microscopic fibres from becoming airborne. While working, we always wear the correct safety masks and suits, and we work only with the best equipment for the job.
We ensure that we create a safe environment for our team and our clients. This includes:
All work carried out staff who have attended training on Non-Licensable Asbestos Works provided by a UKATA member

Public liability insurance up to £1 million

Disposal of the asbestos at waste facilities approved by the government

A hazardous waste consignment note supplied to each client, which confirms we have safely removed hazardous materials, as required by The Environment Agency
We're here to advise you on the most effective, safest method of asbestos shed removal for you. For more information, please contact us.