Safe Asbestos Collection Surrey and South London
If you have dismantled an old structure, like a garage or shed, you may be left with some asbestos sheeting and not know what to do with it. Because asbestos is a hazardous material, it requires careful handling and disposal at an authorised waste facility, and this should always be done by licensed professionals.
At Goodbye Asbestos, we are fully trained and accredited in the safe handling and collection of asbestos. We can collect asbestos from any site, residential or commercial.
Whether you have a small amount of asbestos sheeting from a domestic shed, or a large amount of asbestos on a demolition site or industrial estate, we have the knowledge and experience to deal with it.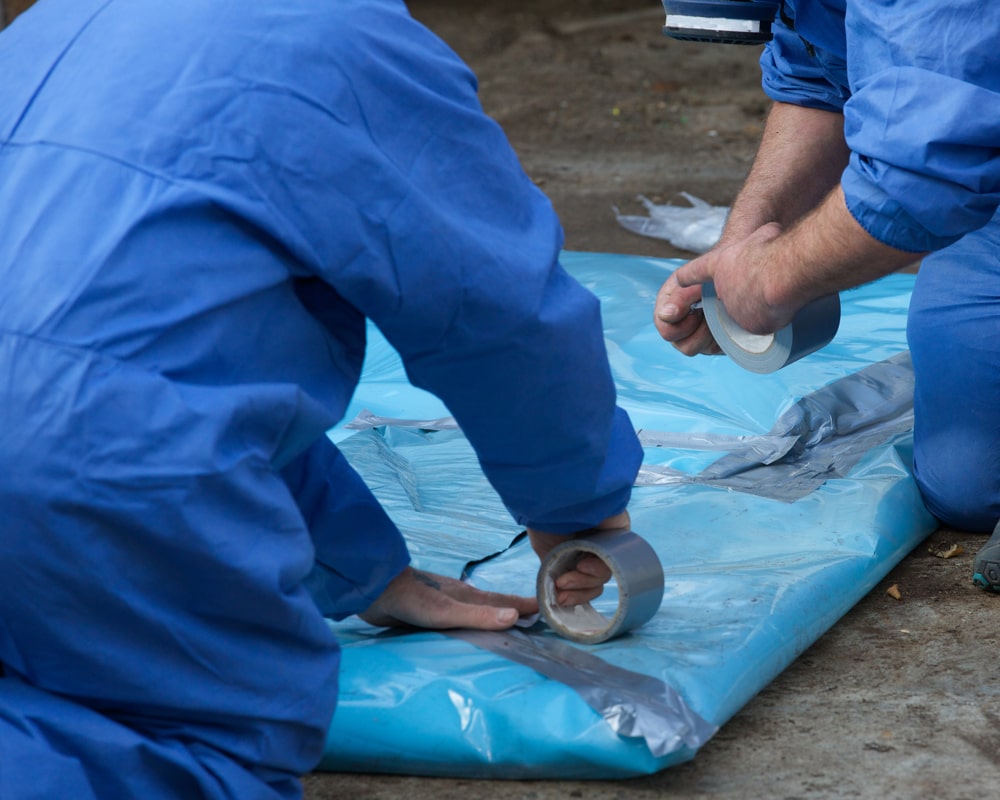 A hassle-free asbestos collection service
For safety reasons, asbestos needs to be carefully wrapped prior to disposal. If you have not wrapped your asbestos, don't worry—just let us know and we'll do it for you on collection.
We also provide general rubbish collection services, so there's no need to make several trips to the landfill site or call in another team to clear any remaining non-hazardous waste. We'll take care of the whole lot for you, allowing you to focus on the rest of your project.
Our asbestos collection service is fast, affordable and convenient. We'll arrange to collect the asbestos at a time that suits you, and our friendly team will work quickly and carefully, with minimum disruption to you and the site.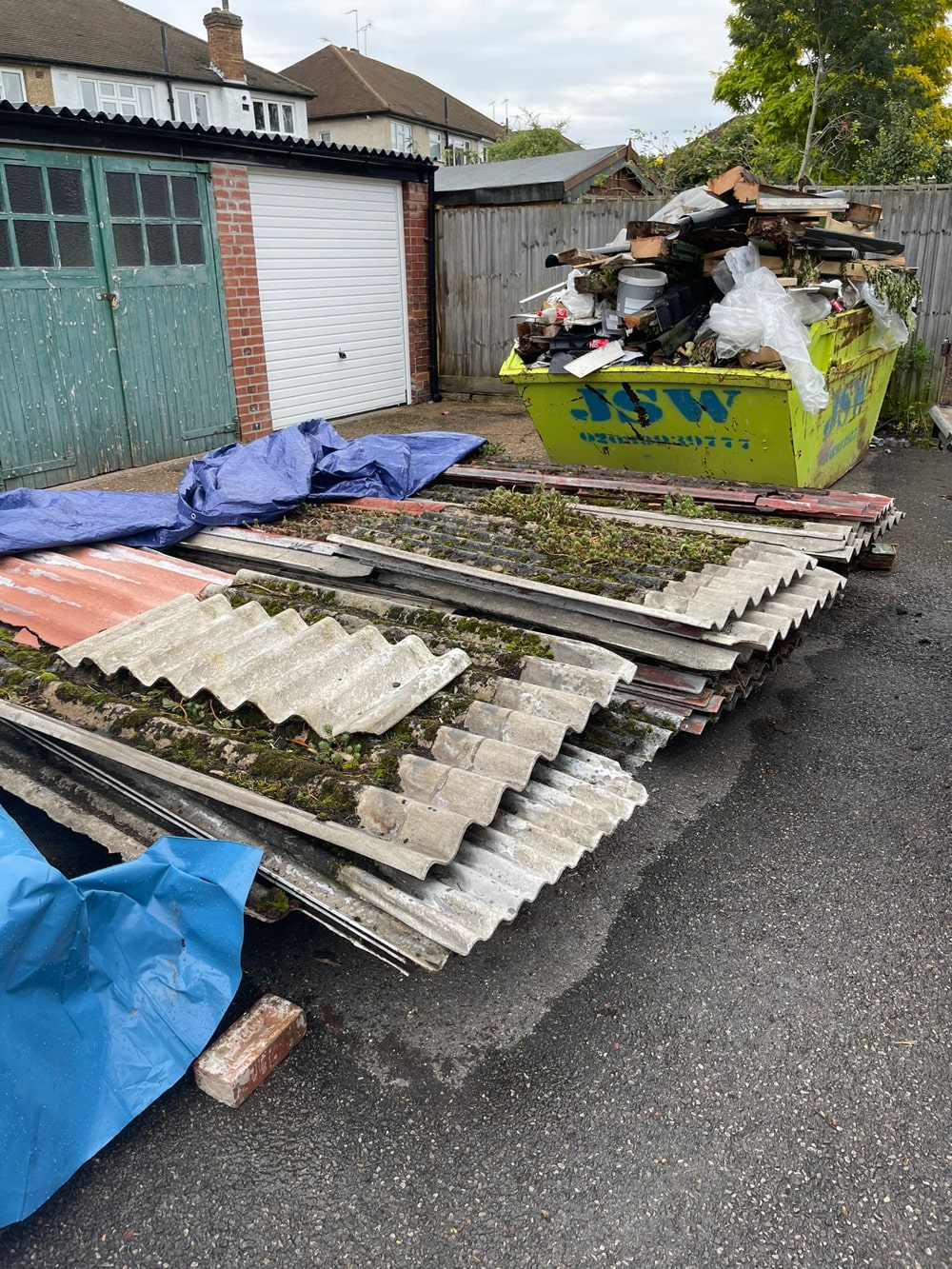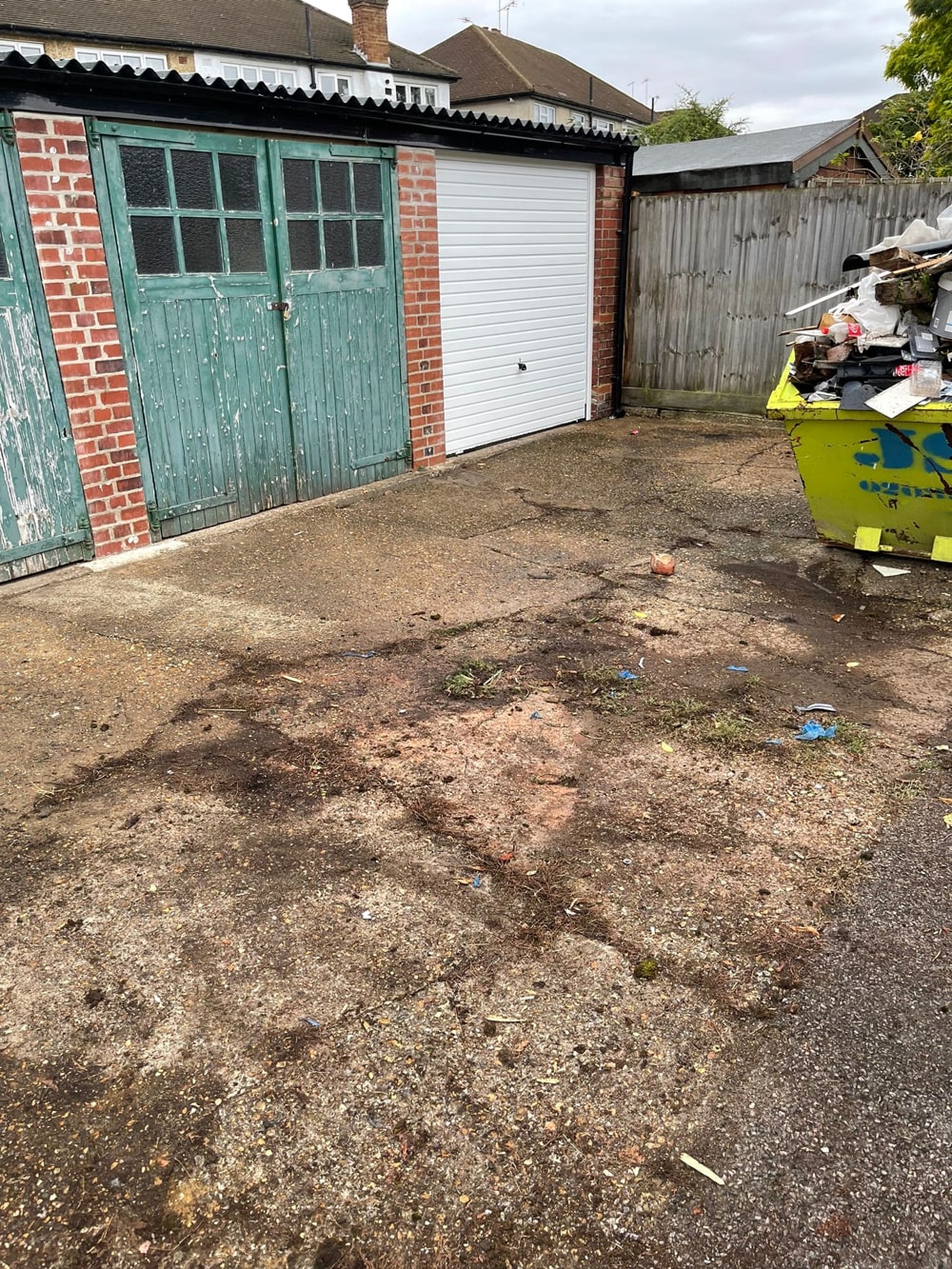 Licensed professionals with an impeccable safety record
It is essential to handle asbestos carefully as its tiny fibres can easily get into the air and become a danger to those close by. That's why we make safety our number one priority. With almost 20 years' experience in dealing with asbestos, our team is able to work confidently and efficiently. In addition, we always use the appropriate tools for the job and wear protective suits and masks.
Our commitment to safety is as follows:
Asbestos collection is provided by trained and experienced professionals.

We dispose of asbestos at approved waste sites that are licensed to accept asbestos.

After disposal, we will give you a hazardous waste consignment note, mandated by The Environment Agency, to confirm we have disposed of the asbestos through official channels.

We have public liability insurance to the value of £1million
Please contact us to find out more about our asbestos collection service and get a free quote. Our expert team will be happy to answer your questions and talk you through the process in more detail.